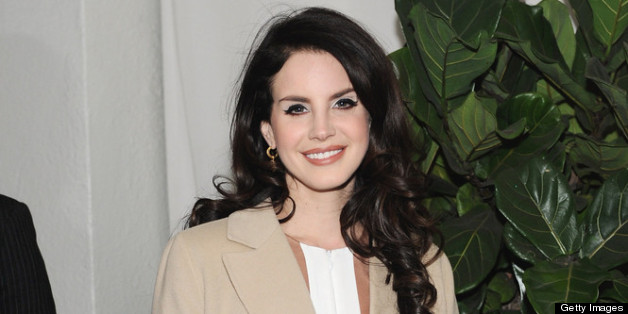 Critics don't hold back when it comes to Lana Del Rey. The 26-year old singer has been called "a highly medicated Fiona Apple," targeted for supposedly not knowing who she is, and categorized as having a "career founded on bad faith" -- harsh words that are acknowledged by Del Rey herself.
Born Elizabeth Grant, Del Rey showed a vulnerable, sensitive side in a recent interview with Canada's Fashion magazine. The singer spoke of the copious criticism that both her music and her self-created persona receive.
"I feel like my work's important, but I don't always feel like I get respect for it," Del Rey told the publication. "I don't believe in the school of hard knocks, although I've had them. All that stuff about whatever doesn't kill you makes you stronger is so not true."
Del Rey went on to explain how the criticism affects her, adding, "When I feel like people don't like [my] music and that the 10 years I spent making what I made was not for a good reason, that makes me want to drink again."
She has spoken about trouble with alcohol in the past, telling British GQ about teenage years spent struggling with alcoholism.
In what may be a strategy to be taken more seriously, Del Rey's music has recently made the move past the radio airwaves, as her song "Young and Beautiful" for Baz Luhrmann's "The Great Gatsby" was featured prominently in the film. She also recently covered classic songs including Nancy Sinatra's "Summer Wine" and Leonard Cohen's "Chelsea Hotel No. 2."
PHOTO GALLERY
Lana Del Ray
BEFORE YOU GO