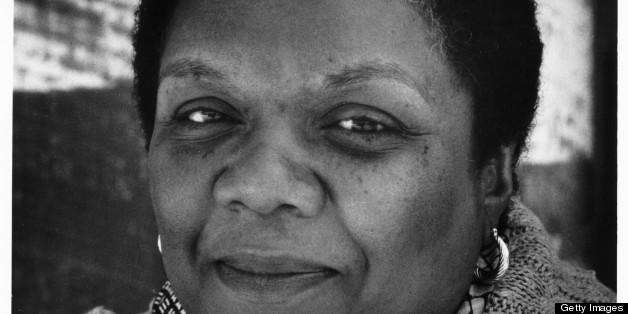 When the poet and educator Lucille Clifton died in 2010 at the age of seventy-three, she not only left behindvolumes of lauded poetry and prose but also a talk in which she exclaims her love for her body.
The video -- hat tip to Upworthy -- is short, but it is powerful. In it, Clifton says she is "thrilled" with her "body parts" while making it very clear that she does not have the body parts that society tells us we should be thrilled with:
"You are supposed to 18 to 20 and I'm not... You are supposed to not have gray hair, and I love my hair... You are supposed to weigh about 125 and I was born weighing more than that."
Clifton goes on to read her poem homage to my hips:
these hips are big hips

they need space to

move around in.

they don't fit into little

petty places. these hips

are free hips.

they don't like to be held back.

these hips have never been enslaved,


they go where they want to go

they do what they want to do.

these hips are mighty hips.

these hips are magic hips.

i have known them

to put a spell on a man and

spin him like a top!
"I like the celebrate the wonderfulness that I am," Clifton says. We hope that today you too will celebrate the wonderfulness that you are.
WATCH: Lucille Clifton Talks Loving Her Hips
BEFORE YOU GO
PHOTO GALLERY
Meet Our Body Image Heroes