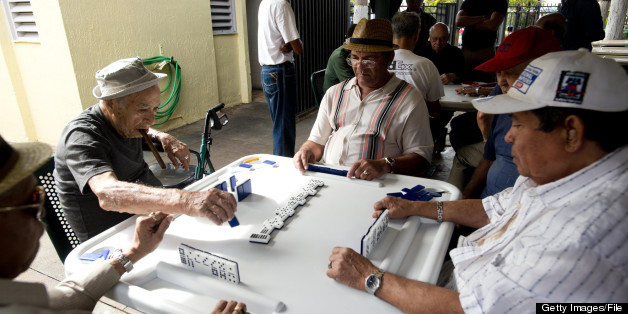 Democrats and Republicans who disagree on just about everything are in sync on one subject: If they want to win Florida's governorship next year or the presidential election in 2016, they can't afford to ignore or alienate Hispanic voters.
"It's a no brainer for both parties to try to be attractive to Latinos and Hispanics because they've shown in the last election that they have strong influence — and it's just going to get bigger and bigger," said Felipe Korzenny, director of the Florida State University's Center for Hispanic Marketing Communication and author of the 2011 book "Hispanic Marketing: Connecting with the New Latino Consumer."
In a huge state with an array of diverse demographic groups, Hispanics are the pivotal voting bloc, said Fernand Amandi, managing partner of Bendixen & Amandi International, a South Florida-based consulting firm that has worked for Democrats, including producing Spanish-language campaign ads for President Barack Obama.
BEFORE YOU GO
PHOTO GALLERY
Pols Say The Darndest Things About Latinos