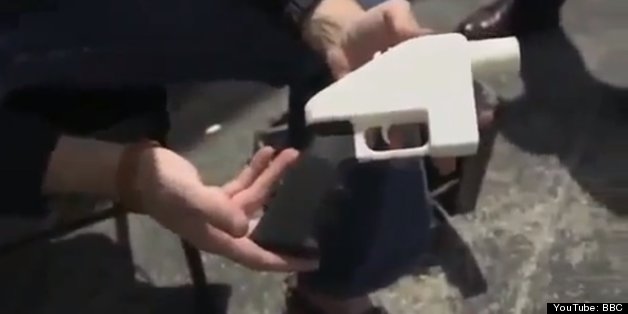 The Mail On Sunday today exposes the massive international security risk posed by a gun that can be easily made with new 3D printers.
We built the weapon, which is capable of firing a live round, from blueprints available on the internet and then smuggled it on to a packed Eurostar train.
Two reporters passed completely unchallenged through strict airport-style security to carry the gun on to a London to Paris service in the weekend rush-hour, alongside hundreds of unsuspecting travellers.