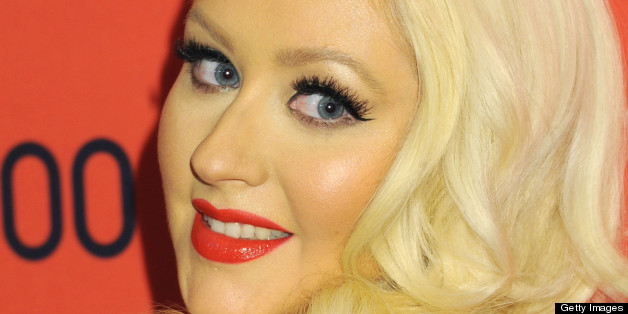 Christina Aguilera will return to "The Voice" for Season 5, according to The Wrap.
Aguilera has reportedly signed her contract to return for the next cycle of the reality competition, premiering this fall on NBC. According to The Wrap, Aguilera's new deal is worth $17 million, the same amount she earned for Season 3 -- slightly less than Mariah Carey's reported $18 million for "American Idol." A source close to the situation puts Aguilera's figure somewhere nearer $12 million, with discussions ongoing.
Although new coaches Shakira and Usher have been popular amongst fans -- and the show continues to dominate the ratings -- it was always expected that Aguilera and fellow coach Cee Lo Green would retake their spinning chairs for the show's next fall cycle, having taken a break to work on other projects.
"As I have expressed since day one of the show, that I am a singer and performer first and I am so excited to get back to that love," Aguilera said back in September. "Since this year NBC and 'The Voice' have decided to tape back-to-back seasons, requiring a full-year commitment, it is important for me to take season four off, allowing me to support my music that my fans have been waiting for -- with the release of my new album 'Lotus' on November 13. By pursuing my first passion of music during the break, I am also able to come back and offer even more to my team on 'The Voice' in the future."
Fellow coach Green described his "Voice" exit as a "hiatus" back in December, although no announcements have yet been made in regards to his deal for next season.
"The Voice" airs Mondays and Tuesdays at 8 p.m. ET on NBC.
BEFORE YOU GO