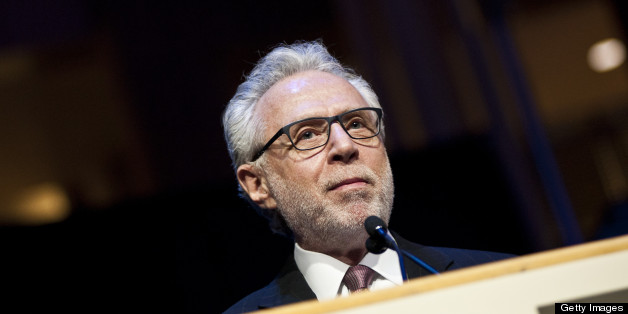 The news today is that the Justice Department "secretly obtained two months of telephone records of reporters and editors for The Associated Press," in what the AP president and chief executive officer Gary Pruitt called a "massive and unprecedented intrusion" into newgathering. The Justice Department has not cited a reason for this snooping, though it is generally presumed that the precipitating event was a May 2012 story that "disclosed details of a CIA operation in Yemen that stopped an al-Qaida plot in the spring of 2012 to detonate a bomb on an airplane bound for the United States."
Politico's MacKenzie Weinger has a roundup of journalist reactions, and they are decidedly not positively inclined toward the government's point of view. Fox News' Greta van Susteren referred to it as a "dragnet to intimidate the media." CNN's John King said that the actions are "chilling," and that the AP is right to be angry.
King's colleague, Wolf Blitzer, on the other hand, can totally see the other side of things. You know, the side where the press essentially gives up its constitutional freedom?
"Although if you look it from the other side, if there was a serious leak about an al-Qaeda operation or whatever, they're trying to find out who may be leaking this information to the news media, do they occasionally have the right to secretly monitor our phone calls?" Blitzer asked.
Yeah, totes! I mean, from time to time, the government is just going to want to know who the media's sources are, for stories ranging from "an al-Qaeda operation" to "or whatever." And on those occasions, does the government have "the right" to "secretly monitor" the phone calls of reporters, in order to obtain that information. Wolf Blitzer is pretty sure the answer is maybe or whatever, who knows, really?
Fun fact: Wolf Blitzer hosts a show called "The Situation Room," whose name is taken from the room in the White House from which the president and his national security team conduct overseas operations on secure lines of communication. But in CNN's case is mostly full of holograms.
[Would you like to follow me on Twitter? Because why not?]
BEFORE YOU GO
PHOTO GALLERY
Photos From The Operation Fast And Furious Investigation