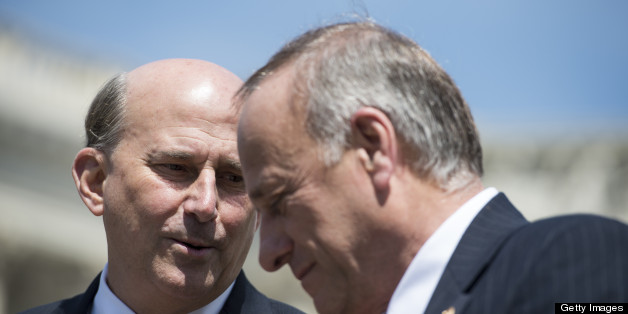 There's a new immigration "gang" in Washington, folks.
Eight Republicans in the House are banding together against immigration reform, and among their ranks is a veritable all-star team of anti-"amnesty" activists.
The group is captained by Rep. Steve King (Iowa), the guy who once compared immigrants to dogs, and a long-time opponent of illegal immigration.