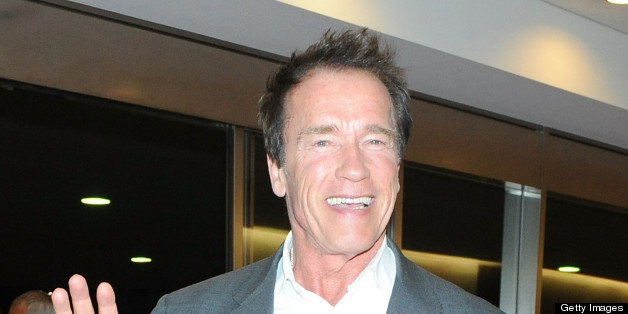 Arnold Schwarzenegger's comeback is about to get toxic. According to a press release from International Film Trust, Schwarzenegger will lead a remake of the cult classic "The Toxic Avenger," though not in the title role. The news was first reported by Variety.
In the new film, written and directed by Steve Pink ("Hot Tub Time Machine"), Schwarzenegger will play "The Exterminator," a former military operative who helps train the Toxic Avenger to use his powers for good instead of evil. The film is based on the 1984 Troma film from director Lloyd Kaufman, which focused on a small, bullied man who accidentally falls into a barrel of toxic waste and becomes a mutant with super strength.
"Moviegoers around the world were thrilled when Arnold Schwarzenegger returned to acting so effortlessly filling the gap that he left behind," producer and IFT co-founder Michael Benaroya said in the press release. "He is the ultimate action hero with a natural comedic versatility and will be pitch perfect in 'The Toxic Avenger.'"
One note about those "thrilled" moviegoers: January's "The Last Stand," the first film led by Schwarzenegger since "Terminator 3: Rise of the Machines" in 2003, was a complete bust at the box office. "The Last Stand" grossed just $12 million total in North America and $37 million worldwide. Schwarzenegger will next be seen in "Escape Plan" opposite Sylvester Stallone. That film is due in theaters in September; no release date is set for "The Toxic Avenger."
For more on "Toxic Avenger," head over to Coming Soon.
[via Coming Soon]
PHOTO GALLERY
Celebrity News & Photos
BEFORE YOU GO