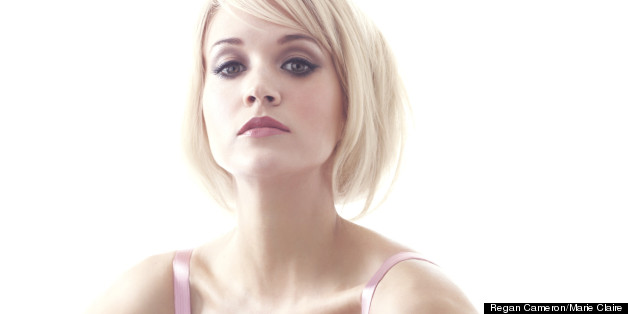 Carrie Underwood is showing off her sexy side in the June issue of Marie Claire.
The 30-year-old country music star flaunts her killer figure in a $1,195 Burberry Prorsum swimsuit in the mag, admitting that she has trouble opening up to people.
"I'm not a mushy person at all. We were never a huggy family. Or a 'let's talk it out' family. Technically I have siblings but they are quite a bit older than me -– I was the accident -– so I have the only-child syndrome going on," Underwood says. "I'm a little more selfish, a little more independent, a little closed. I do wish I were softer. I wish I were able to form relationships better. But hey, I mean ... I'm not a sociopath."
She may not be a sociopath, but according to her hubby, hockey player Mike Fisher, Underwood is a bit strange.
"My husband calls me the queen of awkward moments. Anything that can be made awkward, I will make it awkward," Underwood explains, adding that she's always been an anxious person.
"At the beginning of my career, I used to have panic attacks. People were touching me, screaming -– it made me really nervous," she explains. "In public, I just get nervous. It's a physical reaction, feeling like the walls are closing in," she continues. "The fans are great. It's not their fault. I don't ever want to come across as ungrateful. But on my end, it is hard for me to process. Because I am still just me."
Underwood rose to fame after winning Season 4 of "American Idol" in 2005. Since then, she's become a multi-platinum selling recording artist who has won six Grammy Awards. But to be honest, Underwood had a feeling her dreams would come true when she was a high-schooler in Checotah, Okla.
"You were supposed to say what you would be doing in 10 years," she explains of her high school yearbook, "and I said, 'I will be rich, famous, and married to a hot guy.' I guess I should have added a few more things."
Check out Carrie's sexy photo shoot below and see more in Marie Claire's June issue out May 21: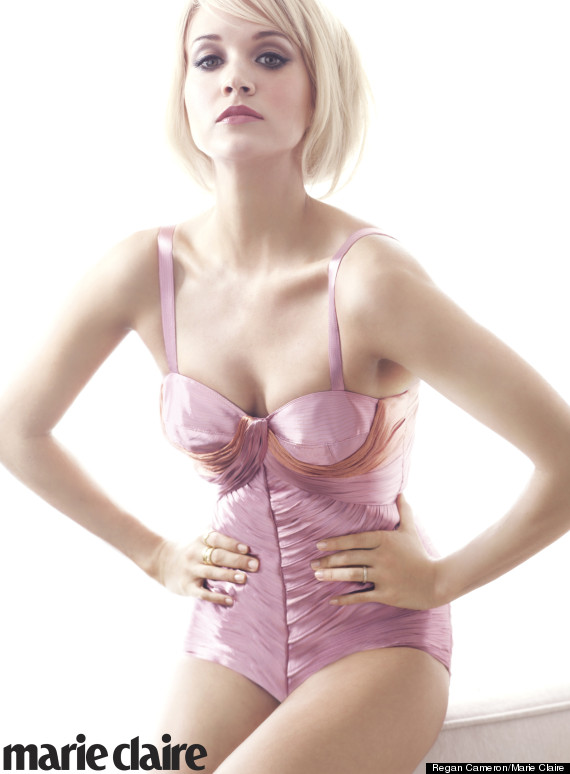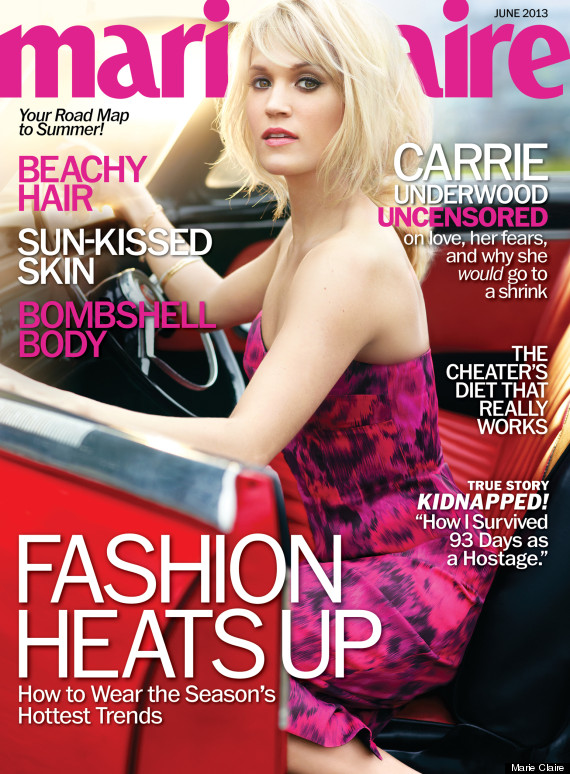 BEFORE YOU GO
PHOTO GALLERY
Before They Were Stars...