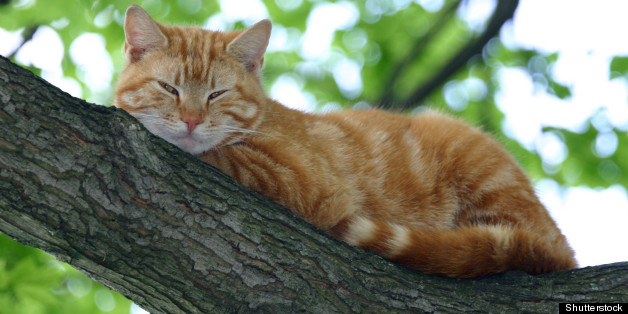 A NYPD cop climbed a tree to save a stranded cat, only to find himself stranded in the process.
The Daily News reports the officer climbed roughly 30 feet up a tree located across the street from Public School 213 in Queens on Monday afternoon.
"The cop went up after the cat," a witness said. "The cat went a little further out. So, the cop went further out and he got stuck."
The Post reports FDNY firefighters arrived at the scene, stood at the bottom and laughed for a while, before putting up a ladder and rescuing NYPD veteran Dane Natto.
Natto reportedly kept his sense of humor during the whole ordeal, but we're pretty sure the FDNY will bring this up during the next FDNY-NYPD baseball game.
BEFORE YOU GO
PHOTO GALLERY
19 Animal Escape Artists