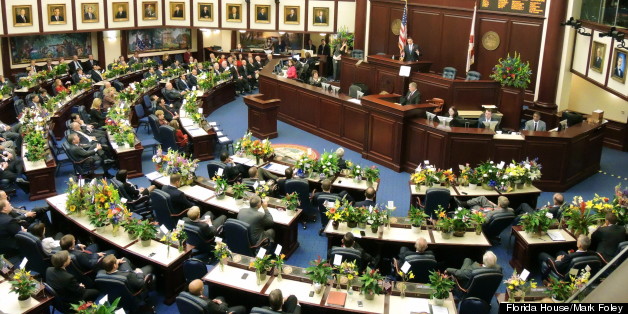 Florida House Speaker Will Weatherford said Monday lawmakers will wait until next year to "address" House members' drastically low health insurance premiums, which are over five times less than what other state workers pay.
In the meantime, Florida representatives will continue to pay just $8.43 a month for individual coverage and $30 for a family, which is 17 percent of what other state workers pay, and 10 percent of the health cares costs of the average private-sector employee, according to the Tampa Bay Times.
Only 12 House members of have opted out of the coverage, reports the Times.
In contrast, the Florida Senate voted to increase their health care premiums to $50 a month for individual coverage and $180 for a family, saving taxpayers $47,000 a year, according to Action News.
Monday Weatherford acknowledged the large discrepancy in an official statement: "We are aware of the differences in what House members pay compared to other state employees for health insurance and are looking forward to addressing it next session."
Both the House and Senate rejected federal Affordable Care Act funds which would have expanded Medicaid coverage to over a million poor and uninsured Floridians.
Instead the GOP-controlled House proposed a health care plan that would have given needy families $2,000 a year to buy private insurance with a monthly premium of $25, three times what the House members themselves pay for individual coverage. The bill later died in the legislature.
Not only are most Florida representatives paying very little for state-subsidized health care, House members as well as state senators have also been approved for raises and bonuses next year.
BEFORE YOU GO
PHOTO GALLERY
Florida's Child Poverty Problem