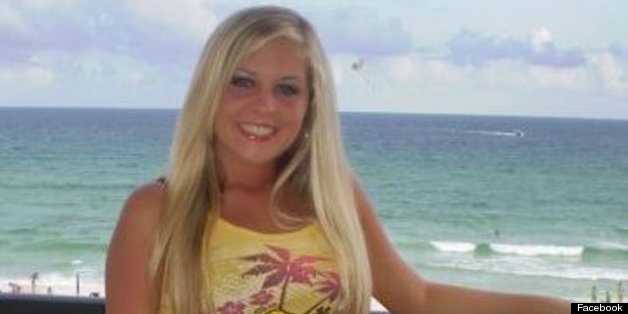 The frustrating search for missing nursing student has Holly Bobo heated up again with startling new revelations from private investigators.
Bobo's cell phone emitted a signal near her Tennessee home approximately two hours after her brother saw a camouflaged man leading her into the woods in 2011, according to WSMV.
When charted across on a map, Bobo's cell phone indicates a path through her hometown of Parsons on April 11, 2011 after 8 a.m. Stunningly, the signal pops up again at 9:58 less than a quarter mile from her home, according to investigators from Without Warning Fight Back who spoke to the station.
That raises the hope that the missing 20-year-old's kidnapper or his car might have been recorded on a police car's dashboard camera as he passed near the crime scene.
The potential breakthrough comes amid growing pressure on the Tennessee Bureau of Investigations from Bobo's family. Her relatives want a new task force to investigate all missing persons cases in the state, WREG reported.
Police had already found her cell phone in perfect condition discarded along a highway north of Parsons.
Bobo's 25-year-old brother Clint has been interrogated for more than 17 hours, because he was the last person to see Holly. He recently spoke to the media for the first time about his experience, noting that he has received death threats from strangers who accuse him of killing his sister.
In Clint Bobo's recollection, the man in hunting gear was his sister's boyfriend. He told NBC's Nashville station that the couple's conversation was heated and emotional, but he thought the two were breaking up, so he didn't get involved in what turned out to be an abduction.
BEFORE YOU GO