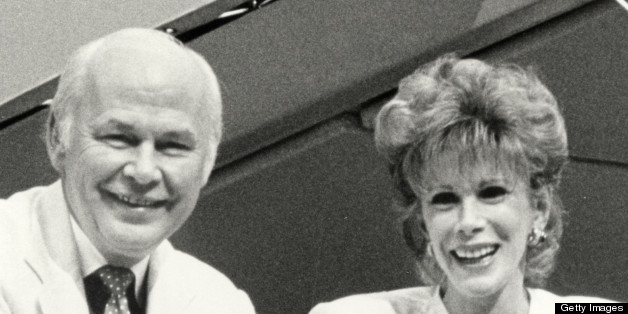 Kenneth Battelle, responsible for the iconic coiffures of both Jackie Kennedy and Marilyn Monore to name a few, died at 86 at his home on Sunday in Wappingers Falls, NY according to the Associated Press.
Known simply as "Kenneth" and dubbed the first celebrity hairdresser according to The New York Times, Battelle began his career by enlisting in the Navy at 17 and then attended Syracuse University on the G.I. Bill. In response to an ad that promised a salary of $100 per week, he enrolled in beauty school, much to his mother's dismay, and landed his first job at the Starlet Beauty Bar in Syracuse.
Climbing his way up the ranks, Battelle began working for Helena Rubinstein in New York--a salon Jackie Kennedy frequented. As the story goes, according to The Telegraph, Mrs. Kennedy stopped by the salon in 1954 looking for her stylist of choice who happened to be out sick. The receptionist called for Battelle who quickly reinvented Jackie's famous hairstyle--from the short and layered cut to the soft bouffant she became known for.
Gaining notoriety, Battelle was the only hairstylist to receive the Coty American Fashion Critics' Award in 1961. He later opened his own salon in New York in 1963, appropriately named "Kenneth", and according to People counted among his clients Joan Rivers, Lucille Ball, Brooke Astor, Judy Garland, and Audrey Hepburn.
He is survived by his three sisters Joan Conine, Jane Lyon, and Lynn Johnson, and of course, by the salon that still bears his name.
BEFORE YOU GO
PHOTO GALLERY
In Memoriam: Celebrities We've Lost In 2014