Zoe Saldana bares it all for Allure's June issue -- and we're not just talking about skin.
The 34-year-old actress goes topless for the magazine and opens up about her sexuality, revealing that although she has dated men, she could see herself in a relationship with a woman someday.
"[I might] end up with a woman raising my children," Saldana tells Allure, adding, "that's how androgynous I am."
But although she's considering testing the waters, Saldana admits that when she's romantically involved with someone, she gives them her undivided attention.
"If I have something good in front of me, it doesn't matter if it's a person or a pair of shoes, I'm not going to test something else," Saldana says, "It's insecure and it's immature."
As for whether or not she'll sweep another actor off his feet -- she was engaged to Keith Britton before dating Bradley Cooper until last December -- it doesn't sound promising.
"Been there, done that, got the T-shirt," she boasts.
Looks like she decided to leave that T-shirt at home for this photoshoot.
The June issue of Allure will be on newstands May 21.
Check out Zoe shirtless below and see more pictures at Allure.com: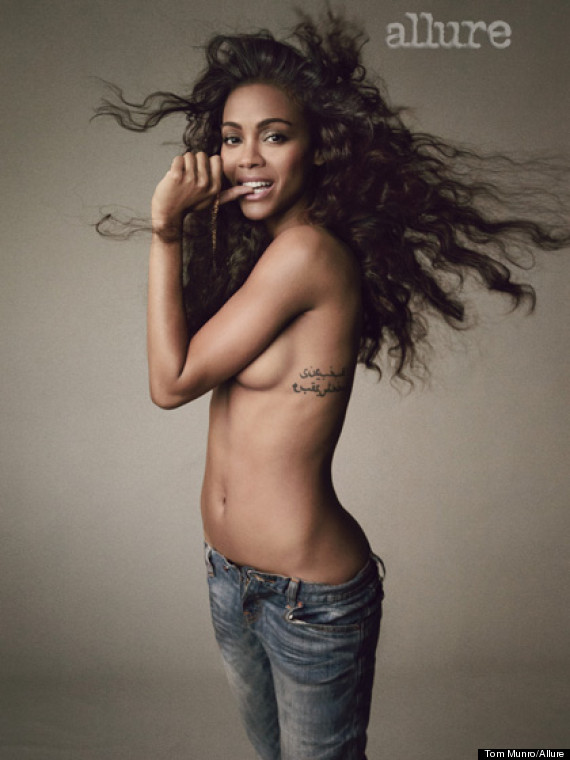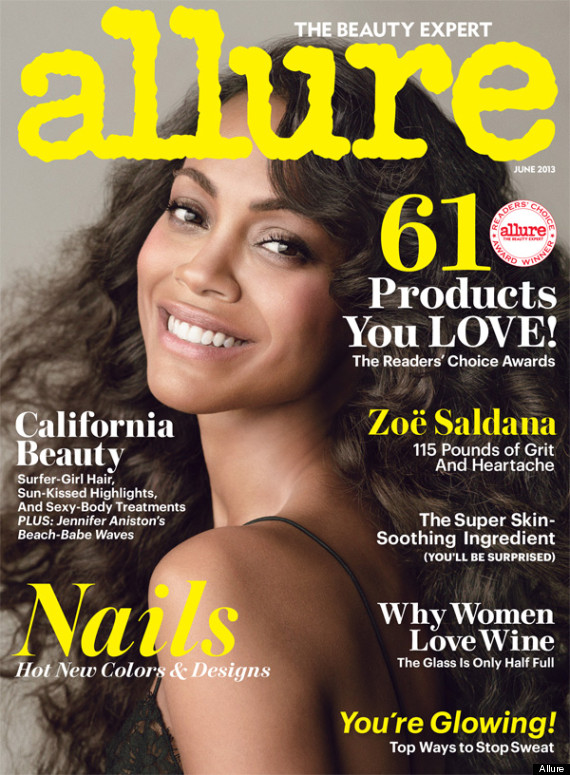 BEFORE YOU GO
PHOTO GALLERY
Celebrity Skin