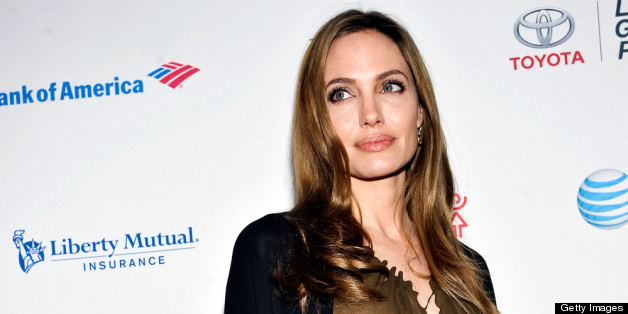 It's been a surprising week in celebrity news as A-list actress and humanitarian Angelina Jolie revealed big news.
In an op-ed for The New York Times, Jolie explained that she decided to undergo breast removal surgery after discovering that she carries a cancer gene. Her mother, Marcheline Bertrand, died in January 2007 at the age of 56 after a 10-year battle with ovarian cancer. The 37-year-old actress admitted that she had the double mastectomy so that she can live her life with Brad Pitt and their six children.
Also this week, Angie Everhart revealed a health condition, announcing that she's been diagnosed with thyroid cancer. The actress and model underwent surgery on May 14 and is expected to make a full recovery.
In happier news, Halle Berry and Penelope Cruz showed off their blossoming baby bumps, proving that some women look better pregnant. Berry, 46, looked flawless in a casual halter dress, while Cruz, 39, rocked a loose-fitting t-shirt as she visited her sister Monica, who just gave birth to a baby girl.
Finally, the week closed out with big news from Beyonce -- sort of. E! News reported several sources have confirmed the pop star is pregnant with her second child -- making sense out of her strangely bunched Givenchy outfit at the Met Gala two weeks ago and her abrupt concert cancellation earlier this week due to "dehydration and exhaustion."
See the gallery below for more news and the best photos of the week:

BEFORE YOU GO
PHOTO GALLERY
Celebrity News & Photos