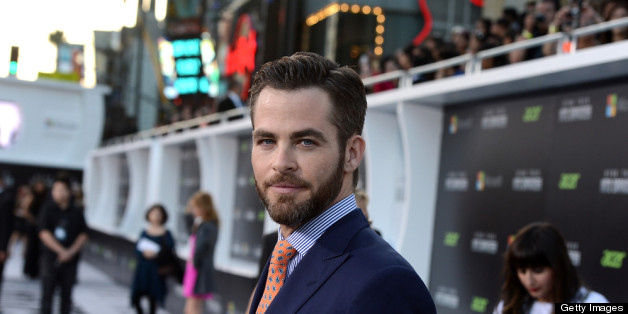 Chris Pine is back in theaters this weekend with "Star Trek Into Darkness," but don't expect him to jump back into the captain's chair for the likely third "Trek" adventure any time soon. According to THR, Pine and Jake Gyllenhaal are in early negotiations to join Meryl Streep and Johnny Depp in Rob Marshall's adaptation of the musical "Into the Woods." Pine and Gyllenhaal would play a pair of obnoxious and self-involved princes in the film, and for those wondering: yes, they will have to sing.
"Into the Woods" isn't the only big project Pine has on his radar. On Tuesday, TheWrap noted that Pine will make a cameo appearance in "Stretch," an indie comedy from director Joe Carnahan. Pine and Carnahan made "Smokin' Aces" together in 2006, back before Pine became a global star thanks to J.J. Abrams' 2009 "Star Trek" film.
This is to say nothing of Pine's other franchise: He's playing Jack Ryan in the upcoming Paramount film "Jack Ryan," based on the Tom Clancy character.
"Into the Woods," the acclaimed musical from Stephen Sondheim, is a twisted take on the fairy tale genre. The story focuses on a baker and his wife and their attempts to find the witch that cursed them. Streep would play the witch -- she's been attached to the project since last October -- with Depp starring, per THR, as a wolf. The musical has plenty of opportunities to cast other big names in small roles.
Lest fans think Pine couldn't handle the singing role, consider the 2010 drama "Small Town Saturday Night," which featured the star as a country singer. Pine lent his vocals to the film's unofficial theme song, "Someday Came Today." Listen to that below. (He's good!)
For more, head to THR.
[via THR]
PHOTO GALLERY
Celebrity News & Photos
BEFORE YOU GO