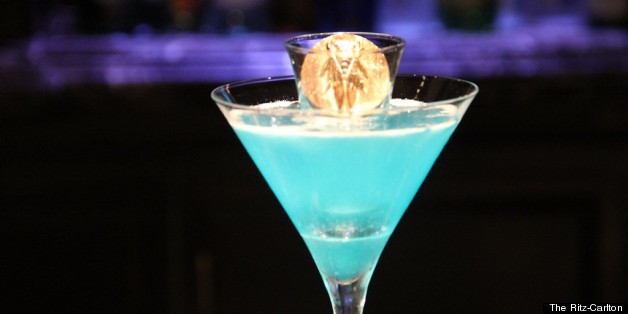 WASHINGTON -- If you're not quite ready to start cooking with cicadas, The Ritz-Carlton, Washington, D.C. has the drink for you: a Cicada Soirée cocktail topped with a chocolate cicada.
And before you ask: No, there isn't actually an insect in this drink. The cicada here is 100 percent Madagascar chocolate.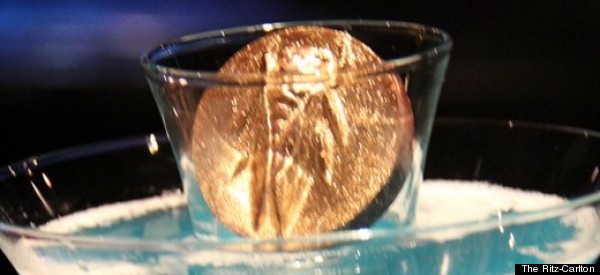 The Cicada Soirée, available in the hotel's Lobby Lounge through June 14, is made with Grey Goose L'Orange Vodka, fresh pineapple and Blue Curacao, and served straight up in a martini glass.
Executive Chef Yves Samake had a special mold made just for this seasonal chocolate creation, The Ritz-Carlton told The Huffington Post, and the resulting cocktail topper is "fresh, fruity and a bit tangy."
The Ritz-Carlton won't be the only D.C. destination serving cicada-themed drinks. When Brood X cicadas emerged from the ground in 2004, local restaurants served drinks like the Cicada Cocktail (Kramerbooks), the "They're Back Tini" (Fairmont Hotel) and the Bug Juice Martini (Helix Lounge).
Feeling more adventurous? Try mixing up your own cicada concoction at home!
PHOTO GALLERY
Cicada Recipes
BEFORE YOU GO