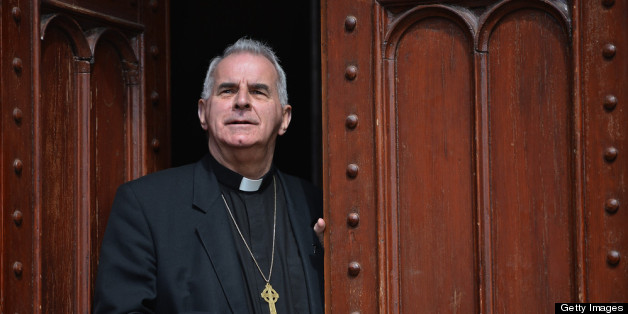 VATICAN CITY, May 15 (Reuters) - Cardinal Keith O'Brien, who resigned as head of the Roman Catholic Church in Scotland after acknowledging sexual misconduct, will leave Scotland for months of "prayer and penance", the Vatican said on Wednesday.
A statement said O'Brien, who was Britain's most senior Catholic cleric until his resignation in February, would be leaving his country for the same reasons that he decided not to participate in the conclave that elected Pope Francis.
It said Francis had agreed with the decision but did not say whether it was the pope's idea that O'Brien should leave for what the Vatican said would be "several months for the purpose of spiritual renewal, prayer and penance".
It did not say where he was going.
O'Brien resigned as archbishop of St. Andrews and Edinburgh in February after three priests and one former priest from a Scottish diocese complained over incidents of sexual misconduct dating back to the 1980s.
He has apologised for sexual conduct which he said had "fallen below the standards expected of me". (Reporting by Philip Pullella; Editing by Louise Ireland)
BEFORE YOU GO