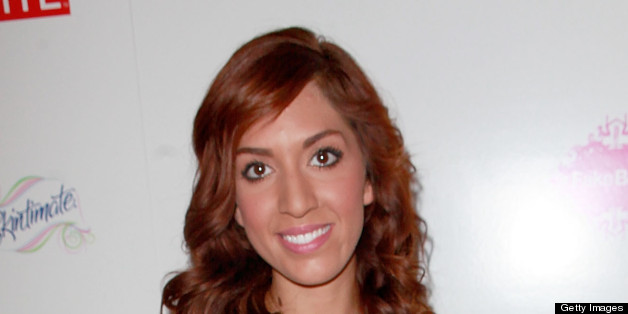 "Teen Mom" sex tape star Farrah Abraham has exploded onto the scene since the release of her XXX-rated porn video with James Deen last week. First she was photographed buying pregnancy tests and now she claims she wants to be a "role model" to the other "Teen Moms," according to Us Weekly.
The single mom dismissed her co-star Catelynn Lowell's criticism that she apparently sounded like a "dying horse" on camera, saying, "I know what jealousy looks like. I am trying to be a role model for the other Teen Moms. I try not to knock them down. I try to better them."
She went on to say, "Catelynn has a weight issue, but I don't say harsh things about her to hurt her self-esteem."
The saga doesn't seem to end there for Farrah. Abraham's sex tape co-star James Deen is apparently livid concerning Farrah's "publicity stunt", telling Celebuzz, "To say you're potentially pregnant is not something to joke about. When you knowingly involve another human being and a publicity stunt around that, a child is not something to be taken lightly. It's not a game anymore and it's really not cool."
Deen went into graphic detail exploring the potential of getting pregnant during that type of sex. Just for the record, Deen says it could have only happened through "immaculate conception" according to Celebuzz.

BEFORE YOU GO