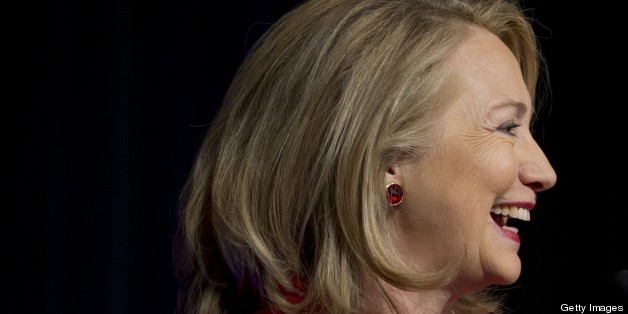 WASHINGTON -- Senate Majority Leader Harry Reid (D-Nev.) said Wednesday that the Republican obsession with Benghazi is nothing but an effort to go after President Barack Obama and former Secretary of State Hillary Clinton.
"It's obvious it's an attempt to embarrass President Obama and embarrass Hillary Clinton," Reid told a roundtable of reporters in the Capitol.
Reid added that if their motivation is to stop Clinton from running in 2016, it won't work.
"I mean, most everyone knows, if she wants to run for president, she's going to get that nomination," he added.
Some senators have already explicitly stated that they believe the way the Obama administration responded to the Sept. 11, 2012, terrorist attack in Benghazi means Clinton won't be able to be president -- if she decides to run.
"In the military, she wouldn't be promoted," Sen. Lindsey Graham (R-S.C.) recently told the National Review, adding, "Ultimately, the voters will decide, but if you're running to be commander in chief, people are going to judge you by the job you've done. She will have to prove to people that the debacle that happened on her watch can be overcome."
At a recent speech in Iowa, Sen. Rand Paul (R-Ky.) said Clinton's response to Benghazi was "a dereliction of duty" and "should preclude her from holding higher office."
Republicans have criticized the co-chairs of the State Department's independent inquiry into what transpired in Benghazi for not questioning Clinton. Former Ambassador Thomas Pickering, however, has argued that the reason they didn't question Clinton is because she was not the one directly responsible for making those calls.
Reid said he believed Congress should be focused on how to prevent future terrorist attacks, and should provide more funding for embassy security.
"The Republicans are doing everything they can to ratchet back more security for embassies. We have 1,000 Marines that we want to be added to the embassies. They're stopping that. ... This is just a sideshow trying to embarrass Obama and Clinton," he said.
Reid also briefly joked about the presidential aspirants on the Republican side, when asked about his verbal mockery of conservative favorite Sen. Ted Cruz (R-Texas). Again, he poked fun at Cruz's expense.
"I have to be careful with everyone running for president over there," he said, referring to the Republican side of the aisle. "You've got Rand Paul, he's competing with Cruz. You've got Jeb Bush waiting in the wings. I don't know if he [Bush] can overcome these two powerful freshmen."
BEFORE YOU GO
PHOTO GALLERY
Hillary And Bill Through The Years