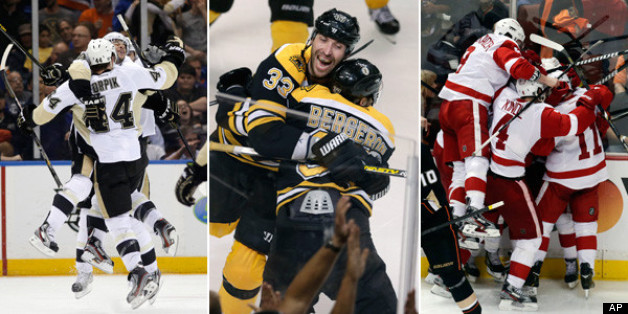 Perhaps to make up for the lockout that shortened the 2013 NHL season to 48 games, the opening round of the Stanley Cup Playoffs have already provided a record-setting amount of extra hockey. According to ESPN Stats & Info, the 17 games that went into overtime broke the record for the first round of the playoffs set last year.
The record-breaking overtime game? None other than Boston's stunning comeback over Toronto in Game 7.
To relive all the fourth-period excitement, here are all 17 overtime goals from the first round of the NHL postseason.
PHOTO GALLERY
2013 NHL Playoff Overtime Winners