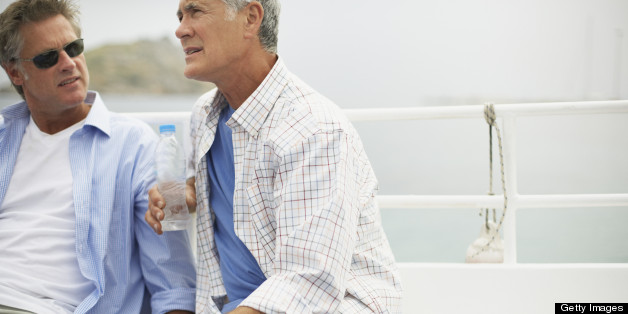 A conservative, notoriously anti-group has its sights set on the AARP.
According to ThinkProgress blogger Zack Ford, the American Family Association (AFA) may have been referencing "AARP Pride," the organization's site dedicated to resources on marriage equality, HIV/AIDS, nondiscrimination policies and other issues relevant to the lesbian, gay, bisexual and transgender (LGBT) community as part of its opposing declaration.
"When you reach the age of a person like myself and you begin to get information from the AARP saying that they will represent you and your values and standards, you'd better be careful," AFA's Executive Vice President Buddy Smith is quoted by OneNewsNow as saying.
"Be very careful that you know what your fees are going for because the AARP is not on your side," Smith added. "If you are a Christian and believe in Biblical values, you can pretty much count on the fact that everything that you are in favor of, the AARP is opposing."
In 2008, the AFA announced a boycott of McDonald's for the fast food chain's "refusal to remain neutral" in the culture wars, according to ThinkProgress.
"McDonald's has chosen not to remain neutral but to give the full weight of their corporation to promoting the homosexual agenda, including homosexual marriage," AFA's Donald Wildmon wrote at the time.
The conservative non-profit organization, which is dedicated to promoting "the Biblical ethic of decency in American society," targeted Google last year in the wake of the tech giant's "Legalize Love" campaign in support of same-sex marriage.
BEFORE YOU GO
PHOTO GALLERY
25 LGBT-Friendly Products & Companies Targeted By Boycotters