After the Abercrombie & Fitch CEO's choice words about his consumer base set the Internet aflame, a new campaign asking people to donate A&F clothes to homeless people has spurred even further backlash.
Some are arguing that sticking it to the man has come at the expense of homeless people after Greg Karber, a Los Angeles-based writer, launched a counter-campaign called #FitchTheHomeless. He sought to make Abercrombie the "world's number one brand of homeless apparel."
His initiative is, of course, in response to the now-notorious statement from Abercrombie CEO Mike Jeffries after an article in Salon recently resurfaced.
"We go after the cool kids. We go after the attractive all-American kid with a great attitude and a lot of friends. A lot of people don't belong [in our clothes], and they can't belong. Are we exclusionary? Absolutely."
Many say they feel that Karber's #FitchTheHomeless campaign in response to Jeffries' sentiments is exploitative and doesn't sit well, while others say it's a great way to make a statement and help homeless people.
What do you think of the response to #FitchTheHomeless? Check out some HuffPost readers' opinions below, and then share yours in the comments section. Then, weigh in on our poll below: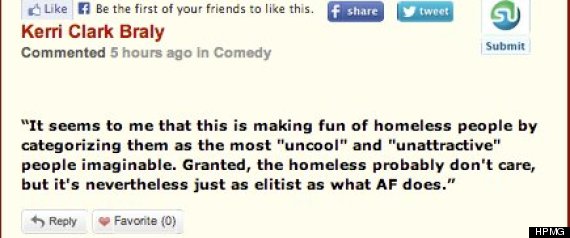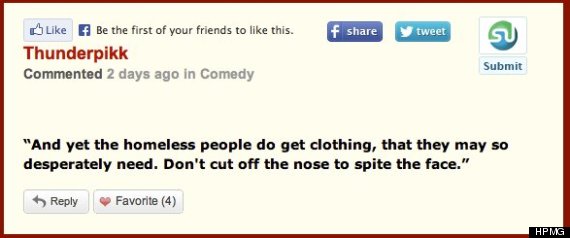 PHOTO GALLERY
Response To Abercrombie Homeless Campaign
POLL:
BEFORE YOU GO