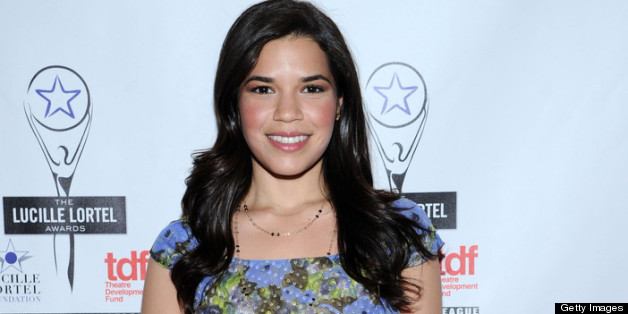 By Michael Lopez

In case you haven't noticed, graduation season is in full effect. And at age 29, America Ferrera can now proudly say that she's a USC alum. That's right, the Ugly Betty vet has earned her bachelor's degree after 10 years of hard work.
Ferrera started her college studies back in 2002. But TV shows, movies and a busy social life prevented her from finishing in her early 20s. Nevertheless America persisted and after taking individual courses throughout the years, she finally snagged a diploma.
"I'm walking in my college graduation in 3 days from @USCDornsife!" she proudly Tweeted this week. "It's finally happening! Took me 10 years, but it feels great."
Ferrera went on to thank a few inspirational professors who helped her along the way. Let's hope we get a few Twitpix of her decked out in the fancy cap and gown.
Read more Blogamole's News and Chisme here.
BEFORE YOU GO