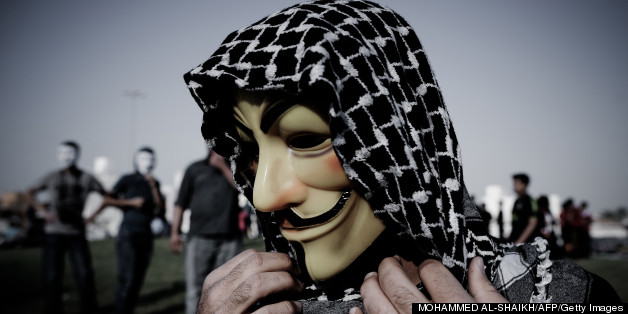 Syria faced an Internet blackout for eight hours on Wednesday, its second one in the past week and the sixth one of the two-year uprising against President Bashar al-Assad, a U.S. web trafficking firm reported. Phone lines into Damascus were also down.
The hacker collectives Anonymous and Telecomix tried again help Syrians during the blackout, as they did during the last one, taking the lead on a number of communications initiatives. They assembled a collection of Syrian fax numbers and urged volunteers, recruited via Twitter and an online chatroom, to send a PDF full of dial-up numbers and radio frequencies to those fax machines.
Anonymous and Telecomix also compiled a crowdsourced map of cities that continued to have landline phone service in Syria. The methods were strikingly old-fashioned: Hacktvists and volunteers were instructed to access a document with several Syrian phone numbers, and then they called the numbers one by one, marking whether those numbers were "up" or "down." This testing quickly created a picture of whether a given location's landline service was still working.
The map-making was partially successful; by the end of the blackout, the groups had put several, though not all, of Syria's major cities on the map. The hacktivists claim they successfully faxed PDFs with dial-up numbers and radio frequencies into the embattled country, but it's unknown what effects, if any, the PDFs had during the blackout.
With Interent outages becoming more frequent in Syria, the hacktivists now remain prepared. After Wednesday's blackout, Telecomix urged volunteers and group members to save copies of the PDF, in case it was needed again.
BEFORE YOU GO
PHOTO GALLERY
Images of the Revolution