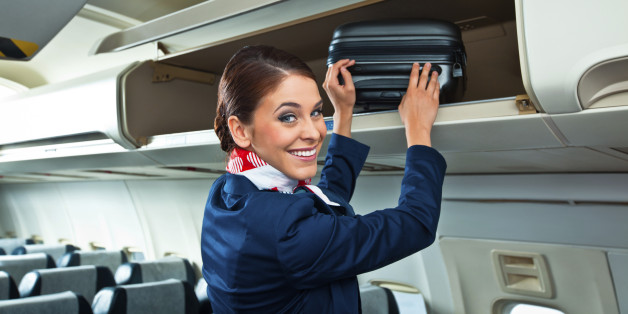 Who says you can't have it all? According to a new survey by J.D. Power & Associates, the "cheap seats" may actually be the best in the airline industry.
The company's "2013 North American Airline Satisfaction Study," released earlier this week, ranks each of North America's top airlines on a scale from 1 to 1,000, relying on performance metrics in seven categories. In order of importance, those categories are: cost and fees; in-flight services; boarding, deplaning and baggage; flight crew; aircraft; check-in; reservation. The findings are based on 11,800 responses from passengers who flew on a North American carrier between April 2012 and March 2013.
With a score of 717, Alaska Airlines took the top ranking in the "traditional airline" category. According to CNN, this is the sixth consecutive time Alaska Airlines has taken top honors, a distinction the company's president and CEO, Brad Tilden, said reflected "the 13,000 Alaska Airlines and Horizon Air employees who show their dedication to customers every day and on every flight."
Delta came in second in the "traditional airline" category with a score of 682, while Air Canada's 671 points earned the company a third-place finish.
Surprisingly, competitors at the "low-cost" level roundly bested their brethren in the "traditional" group. The top three low-cost carriers -- JetBlue (787), Southwest (770) and WestJet (714) -- all posted scores higher than Alaska Airlines.
Reached for comment by The Huffington Post, study director Jessica McGregor said a direct comparison between the two categories would be accurate, as the survey used "the same measures of satisfaction/scale" for both segments.
Interestingly, the study found travelers are beginning to accept extra charges for checked bags and booking changes, though such charges continue to have a negative effect on customer satisfaction overall.
"Charging for bags still has a pronounced negative impact on passenger satisfaction," Ramez Faza, senior manager of travel practice at J.D. Power & Associates, said in a statement. "But with each year, passengers are increasingly more accepting of carriers unbundling baggage and other fees."
Ultimately, it may all come down to service with a smile. The survey found airlines with employees who are more likely to smile -- even if it only happens some of the time -- had an average score 105 points higher than competitors. Airlines with employees that smiled more consistently saw an even higher boost of 211 points.
Explained Faza, "With the increasing use of technology reducing some personal interactions in the reservations and check-in processes, making the most of the rest of the passenger interaction with airline staff is imperative."
PHOTO GALLERY
Airlines Charging The Highest Fees
BEFORE YOU GO