Kids these days! They sound like they could be the heroes and heroines of Victorian novels, or residents of New York City.
The Social Security Administration has released its list of the most popular names given to babies in D.C. in 2012 -- here's the top 20: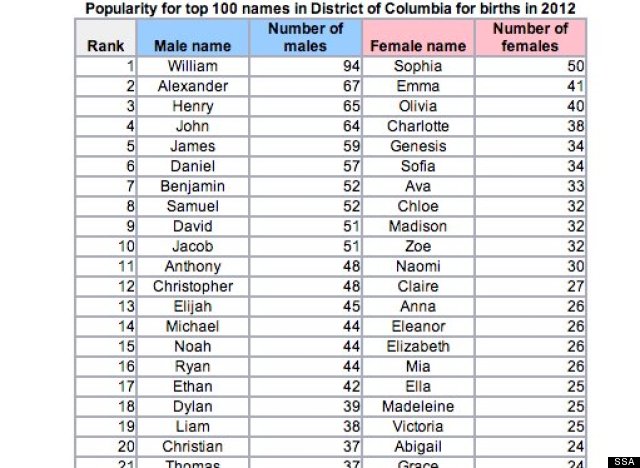 Check out the whole list here.
Two names we were surprised to find lower, but still on, the list: London (the 23rd most popular name for girls) and Brooklyn (63rd for girls), when neither Alexandria nor Bethesda, nor even Washington, made the list at all.
Interestingly, London was the 90th most popular name for girls in New York state. And Brooklyn didn't make New York's 2012 top baby names list at all.
Any surprises for you on this year's list?
PHOTO GALLERY
Kim Kardashian's Hottest Moments