The IRS has never been particularly popular among taxpayers -- from pro athletes with multimillion dollar contracts, to armchair quarterbacks who make significantly less. But since the IRS has been taking aim at Tea Party groups, Philadelphia Eagles offensive lineman Evan Mathis decided to take aim at the IRS.
The Eagles guard stood in front of an IRS sign as if it were a urinal, had his photo taken, then posted the pic to his Instagram account May 15. He tweeted the photo with the message, "Audit this." It's not clear from the photo if Mathis actually urinated on the sign.
As NBC Sports pointed out, Mathis probably won't be apologizing for the gesture any time soon.
LOOK: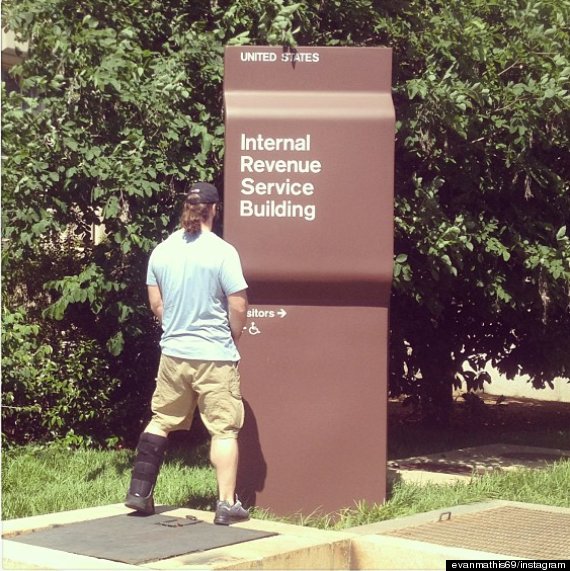 BEFORE YOU GO
PHOTO GALLERY
Best 2013 Sports Photos