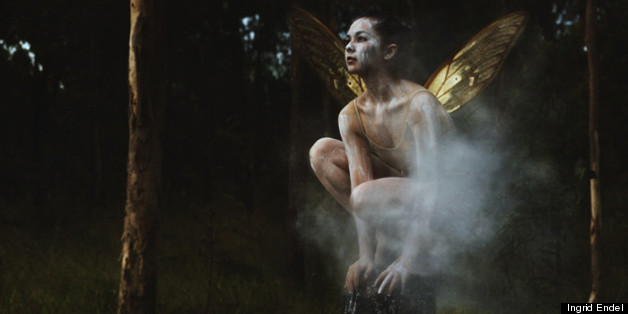 Photographer and former dancer Ingrid Endel completely transforms herself in a series of bewitching self-portraits below. The photographer juxtaposes the controlled grace of her own body with the wild nature of her surroundings.
When her 12-year dance career ended with multiple knee injuries, she decided to pick up a camera and capture the "quieter 'between' moments in dance," she told The Huffington Post in an email.
Scroll through the slideshow below to escape into Endel's magical land of dancing fairies, and let us know what you think in the comments.
PHOTO GALLERY
Ingrid Endel's Self-Portraits