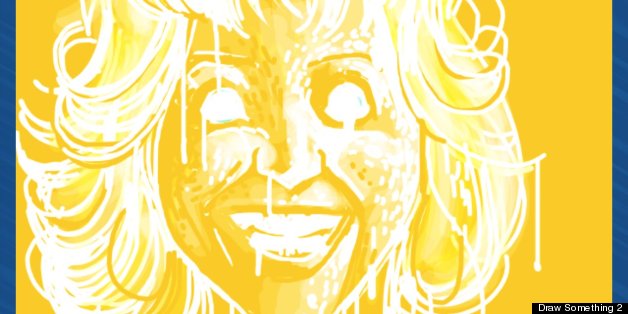 We all know about Paula Deen's love affair with butter. She even wears butter-flavored lip balm, y'all. But now she's spreading her butter horizons beyond the culinary world -- Paula's getting all Bob Ross on us, making buttery drawings.
Okay, okay, so it isn't really Paula. But users are channeling her butter-loving spirit on Draw Something, the smartphone app game that allows players to try to graphically depict key words. (It has since evolved into Draw Something 2, which functions more like Instagram.)
HuffPost has previously featured brilliant and horrifying Draw Something images of Madonna (SERIOUSLY HORRIFYING), Hunger Games characters, and our favorite, Tebowing.
If you want to see nightmarish images of Paula Deen's face molded out of butter, we've got what you're looking for. Check out the insanity in the slideshow below.
Want to read more from HuffPost Taste? Follow us on Twitter, Facebook, Pinterest and Tumblr.
PHOTO GALLERY
Paula Deen on Draw Something 2