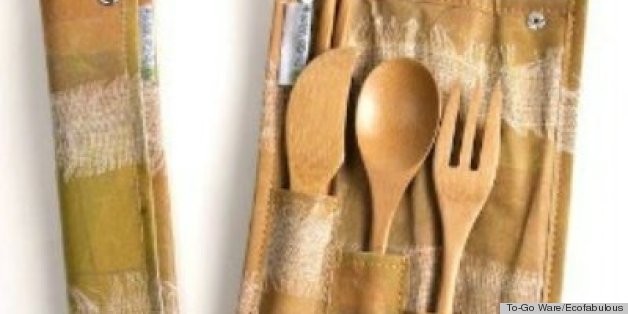 It started at an ice cream parlor. To-Go Ware founder Stephanie Bernstein was enjoying a cool treat when struck with the realization that she'd been handed plastic utensils even though she was eating to stay. After that last delicious lick, she was expected to chuck out her spoon when the restaurant could have easily provided a reusable version.
That experience was enough for Bernstein to dream up an environmentally responsible alternative. For on-the-go eating, throw To-Go Ware's natural bamboo toolkit in your bag and you'll never have to toss aside another set of plastic when dining out. The sustainable bundles come in compact holders made of recycled plastic and are decked out in fun hues and prints. Whether you're bringing lunch from home or making up for a restaurant's eco-oversight, keeping these utensils on hand allows you to concentrate less on feeding landfills and more on feeding yourself.
This story was originally published on Ecofabulous.