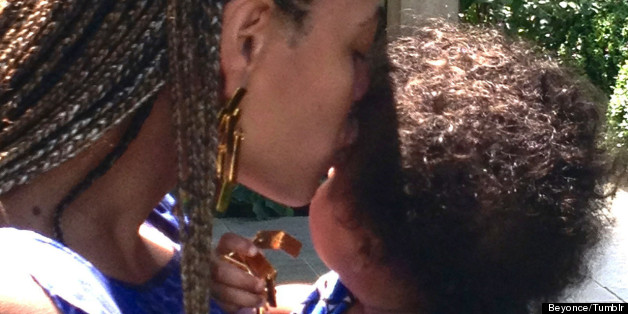 Beyonce is pregnant with baby #2, the world learned today, which means that Blue Ivy is about to be a big sister. That is a big responsibility. Since our staff is made up mostly of older sisters, we feel it's our duty at this juncture to let Queen Bey's first child know what she's getting into.
Here are nine pieces of advice that every big sister should heed:
1. Don't take his or her stuff. Just because you can doesn't mean you should.
2. Your younger sibling is basically your intern until he or she learns better. The sooner she learns your latte order, the better this is all going to work out.
3. For at least the next 15ish years, you will always know more. That's a blessing and a curse.
4. Don't resist the matching outfits while you're little. They're inevitable, and you'll appreciate the photos later on.
5, You have the ability to dress your younger sibling up until he or she hits about 10. Take advantage of this and take photos.
6. You always have a free pass to complain about your family to your sibling. (Even though we're sure you won't need it -- you have the coolest parents in the world, right?)
7. You just landed yourself an accomplice and a witness. Enjoy.
8. Appreciate him or her -- especially while you're both living under the same roof. You don't get that time back.
9. At some point, maybe not until you are in college, you will look back on your life so far and realize that he or she made all the difference.

BEFORE YOU GO
PHOTO GALLERY
Blue Ivy Carter Turns 1