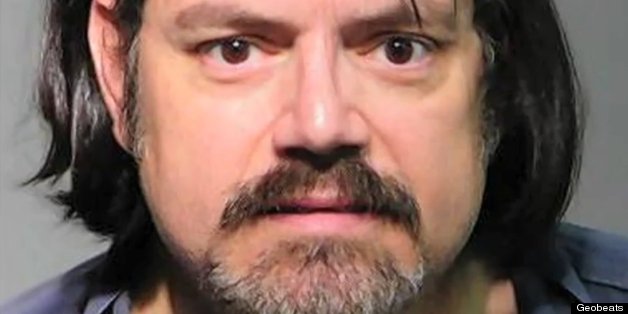 It's a typical story: Boy meets girl in jail; girl in jail has no interest; boy gets arrested for stalking girl in jail.
In the movies, the male lead might be Matthew McConaughey, but, in real life, the wannabe Romeo is Carmine Michael Bravo, who allegedly went to drastic and, yes, illegal, measures to woo a woman he met at the Seminole County Jail.
Authorities said Bravo reportedly sent the object of his affection 500 text messages, even more emails as well as flowers and other romantic gifts, all for naught, Geobeats.com reported.
Bravo, 42, also kept framed jail mug shots of his dream inmate in his Sanford, Fla. home and also showed up at the victim's court hearings, drug rehabilitation meetings and, according to the arrest report, tried to intervene in court by speaking with the public defender and the judge's assistant.
He even allegedly tried to get the woman's probation officer to intervene on his behalf, according to the Florida Sun-Sentinel.
Police arrested Bravo on May 10 for stalking, a charge he denied. However, he did admit to attending the woman's hearings, as well as sending her emails and printing out photographs of her, the Orlando Sentinel reported.
Sanford has been arrested numerous times in the past, including an arrest on March 18 for attempting to steal women's clothing and markers from an Orlando Walmart, the Sanford Herald reported.