We're not going to lie, botanical drawings can be a bit of a bore. Or so we thought, until we caught a glimpse of Salvador Dali's previously unseen batch of trippy, flora-filled depictions. Leave it to the surrealist master to turn an anatomical depiction into a pleasure-filled hallucination in which plums are stressed, raspberries are bossy and grapefruits are all about sexual seduction.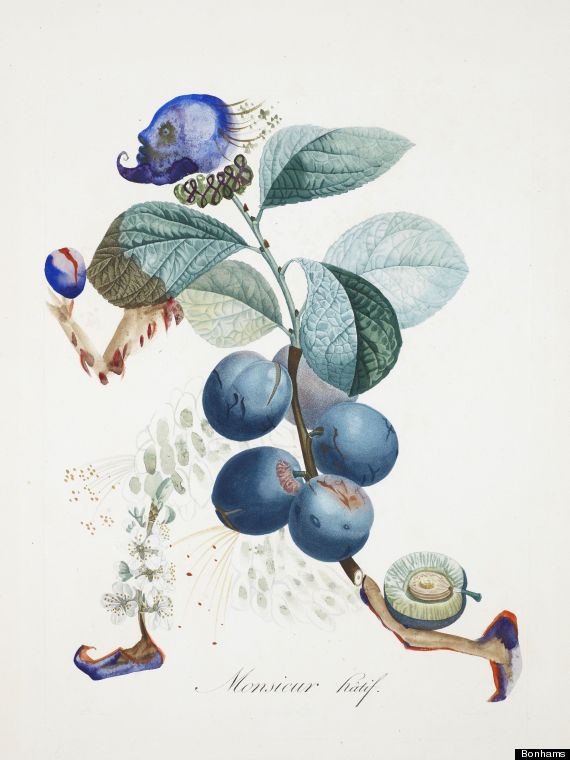 In 1969, Dali created 14 watercolors of psychedelic plant life as commissioned by publisher Jean-Paul Schneider. The works were transformed into a series of lithographs, but Schneider kept and hid all of the originals. In 2000 these watercolors were sold to a collector, who kept the works out of sight, until now. "No one had ever seen the original watercolours," Bonham's William O'Reilly told The Guardian. "That sort of thing doesn't happen a lot."
The watercolors, expected to sell for up to $100,000 each, will hit the auction block on June 18 at Bonham's in London. For more botanical depictions gone wild, check out Giuseppe Arcimboldo's veggie-centric optical illusions.
PHOTO GALLERY
Salvador Dalí