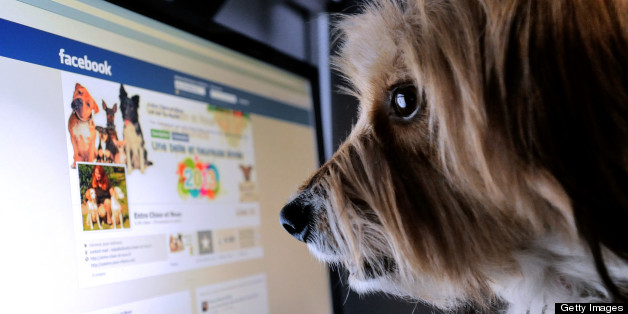 Facebook loves to talk about its ridiculously high number of users. Yes, Facebook has a whole lot of accounts, but many of them aren't humans. eMarketer released an analysis of Facebook's audience, and it turns out more than 10 percent of Facebook's reported monthly users are not human. Over 100 million active Facebook users are pets, objects or brands.
At the end of March, Facebook announced that it has 1.11 billion monthly active users. eMarketer found that only 889.3 million of those users were humans.
Facebook is aware of the issue and knows that some of their user estimates may be inaccurate. In a report filed to the Securities and Exchange Commission in June 2012, shortly after the company's initial public offering, Facebook wrote: "We estimate that 'duplicate' accounts (an account that a user maintains in addition to his or her principal account) may have represented approximately 4.8% of our worldwide MAUs as of June 30, 2012." eMarketer may be counting those numbers differently, or the number of fake accounts may have gone up in the past year.
In 2012, Facebook estimated that 1.5 percent of Facebook accounts are "undesirable" or spam accounts. A lot are just accounts for users' pets. People have been making Facebook pages for animals for years. CNN wrote about the trend back in 2010, estimating that there were "at least a few thousand profile pages for dogs and cats along with less common pets such as birds, hamsters, ferrets, turtles, fish and rabbits."
BEFORE YOU GO
PHOTO GALLERY
9 Common Facebook Scams