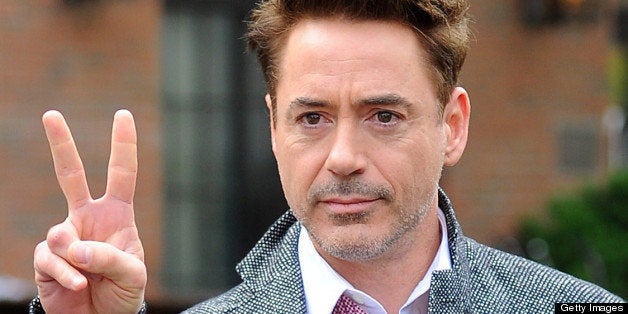 "Iron Man 3" just crossed $1 billion in global grosses, meaning the following isn't really a spoiler for most of you: At the end of the film, Tony Stark (Robert Downey Jr.) blows up what seems like all of his Iron Man suits and drives off into the sunset with nothing but one of his robots and a screwdriver. Has Stark hung up the Iron Man armor for good? That's the question left by the film as the Brian Tyler score slams into its end-titles.
The reason for such ambiguity, besides the fact that it makes for a very compelling conclusion to the very compelling film? Downey's contract status with Marvel. The star's long-term deal with Marvel ended with "Iron Man 3," meaning there's a chance he could never play Tony Stark again.
"Well, I feel like in 'Iron Man 3,' even though he said, 'I've changed' -- he blew up his remote suits, but I don't think anybody thinks he doesn't have one anymore," Whedon told IGN. "The question is, if The Avengers are called, does he show up? And the answer is, 'Yes!'"
The question for you, however, is this: If Marvel calls up, is Downey's answer, "Yes"? Probably: "I like to play ball, I love the company, I love the character," Downey told Empire in February of this year. "The business side of things, I'm not too picky about that either."
PHOTO GALLERY
Summer Movie Preview 2013
BEFORE YOU GO