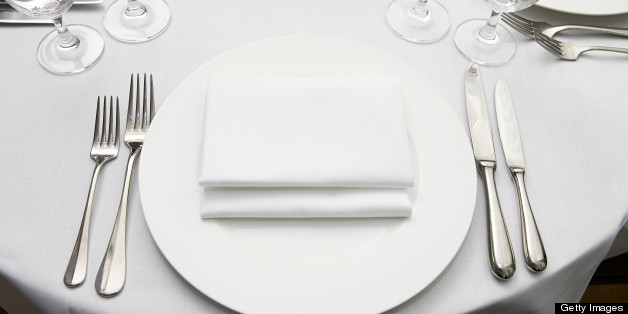 The first rule of restaurant ownership is that the customer is always right. Sitting just under that rule is another that's almost equally as important: be nice to the health inspector.
That's something noted San Francisco restauranteur Lorenzo Logoreci, best known for running the Russian Hill power-lunch post Allegro Romano, learned the hard way when he was cited for battery for allegedly slapping a health inspector over a code violation at new restaurant he's opening in Nob Hill.
According to the San Francisco Chronicle, the inspector, whose name has not be publicly released, was traveling by the restaurant, which is currently under construction, when he or she noticed a health code violation and went inside to talk about what was going on.
"The owner then got into a verbal argument, and the inspector cited the owner for the violation," San Francisco Police Department spokesman Carlos Manfredi told the Chronicle. "The subject then basically slapped the inspector and the inspector then filed a police report and pressed charges against the owner."
Apparently, now the Health Department will now be sending inspectors over in pairs when they check out Logoreci's restaurant (for safety).
For his part, Logoreci insisted the health inspector was being unreasonable in claiming he needed a permit to make upgrades to the facility when the only changes he was making were aesthetic ones that, he argued, didn't need the city's pre-approval.
Earlier this month, a similar citation had been levied against Logoreci for doing construction work without the proper permits, but it was withdrawn the following day when the city decided that he didn't actually need a permit in the first place.
On the day of the incident, the inspector was drawn to the restaurant after noticing that the upgrades to the restaurant went beyond the scope of what Logoreci had presented to the department.
While we wouldn't ever advise attacking a city inspector (or anyone, for that matter), it's easy to see how local restauranteurs can get get frustrated with San Francisco's infamously obtuse permitting bureaucracy.
Last year, one local foodie entrepreneur told HuffPostSF about how conflicting information between the city's Planning Department and building inspectors led to his having to pay a specialist $80 an hour for three consecutive days to literally watch paint dry.
But, instead of reaching for someone's face, we suggest reaching for this helpful list of anger management techniques.
BEFORE YOU GO
PHOTO GALLERY
America's Biggest Restaurant Chains