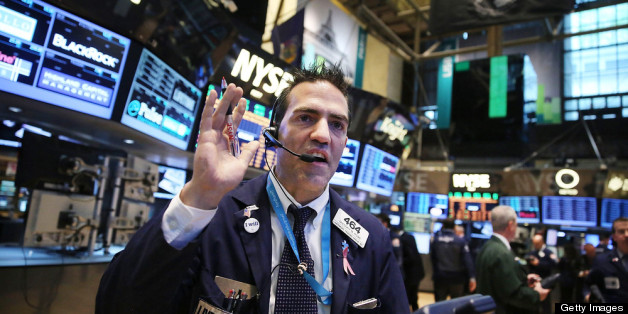 NEW YORK, May 17 (Reuters) - U.S. stocks continued their climb into uncharted territory on Friday, racking up the fourth week of gains in a row as encouraging economic data prompted investors to pick up shares of growth companies. Both the Dow and the S&P 500 finished Friday's session at record highs.
Based on the latest available data, the Dow Jones industrial average shot up 121.18 points, or 0.80 percent, to end unofficially at 15,354.40. The Standard & Poor's 500 Index rose 15.65 points, or 0.95 percent, to finish unofficially at 1,666.12. The Nasdaq Composite Index gained 33.72 points, or 0.97 percent, to close unofficially at 3,498.97.
For the week, the Dow rose 1.6 percent, the S&P 500 climbed 2 percent and the Nasdaq advanced 1.8 percent.
BEFORE YOU GO
PHOTO GALLERY
The Best Performing Stocks Of 2012