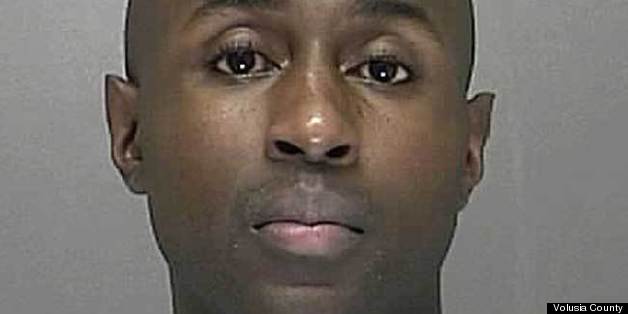 A Florida man is accused of pretending to be a home intruder and violently attacking his wife.
Timothy Hunter, 29, and his 27-year-old wife contacted deputies Wednesday night, claiming that a masked man entered their Deltona home and attacked the woman, according to a release from the Volusia County Sheriff's Office.
The wife told officers that while Hunter was on a trip to the store, the intruder man burst into the bedroom, pushed her off the bed, slashed her and demanded money before fleeing. Two young children were at home at the time, though her husband took their infant with him on his errand.
Hunter told officials that when he returned from the store, he noticed a mysterious figure crouching near the house, who then fled. He also allegedly said that while running the errand, he thought a car had been following him.
Deputies, however, noted that there were several inconsistencies with Hunter's version of events. After grilling him further, they say he admitted he was the one to attack his wife, and there were never any intruders or mysterious cars.
Hunter also allegedly stated that he was angry because he believed his wife had cheated on him, and that he initially just wanted to scare her, but then lost control of himself in a rage.
He was charged with aggravated battery and tampering with evidence.
BEFORE YOU GO
PHOTO GALLERY
Criminal Masterminds