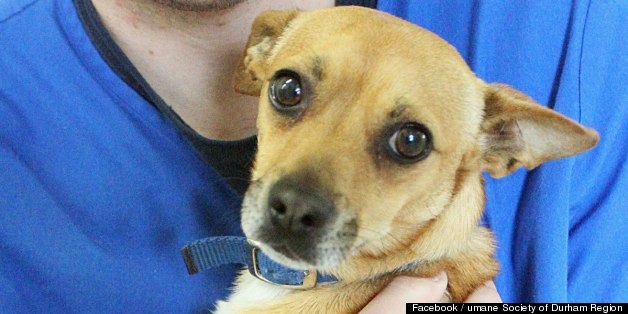 This week, an unidentified man redefined generosity by anonymously donating a large sum of money to a Canadian animal shelter.
According to Canada's Metro News, the mystery man dropped an envelope off at Ontario's Humane Society of Durham Region on Tuesday. It contained a brief message about helping others and a donation of $25,000.
The shelter posted the following message on their Facebook page on Tuesday:
Today a wonderful young man came into our shelter to make a donation. He wanted no tax receipt and didn't want to leave his name. He just handed us an envelope and left. Inside this envelope was a note that said "Life is a lot more valuable than anything money can buy! All I ask is that you help a stranger one day, with no expectation of gain." In the envelope was a bank draft for $25,000.
Ruby Richards, an animal health coordinator at the shelter, tried asking the man what he wanted in return and he said, "I don't want anybody to know who I am, I don't want anything for this, I just want to help," Metro reports.
According to its Facebook page, the Humane Society of Durham Region is a no-kill animal shelter that relies entirely on the charity of donors to fund its operations. Richards told 680 News that they've recently had to postpone surgeries due to a lack of funds.
Unable to personally thank the unknown man, the shelter reached out again on its Facebook page yesterday to let him know that the money has already been put to good use.
"We've had people donate to us in the past. They've wanted their tax receipts or they've wanted something up in the shelter or on our website," Richards told 680 News. "But for someone to just come out of the blue and make this kind of a very large donation with absolutely nothing to gain from it was totally amazing for us. We had never seen anything like it."
BEFORE YOU GO
PHOTO GALLERY
Random Acts Of Kindness