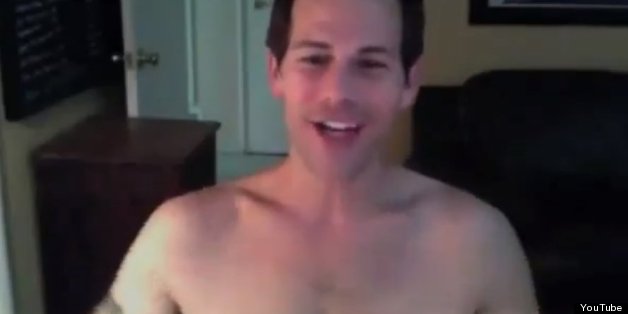 This week from Gwist! Lesbians and Straights square off in "The Spousal Equivalent Game," Alec Mapa and gay comics share stories in "Gwissues with Howard Bragman," Miss Richfield 1981 talks body hair with the steam room guys on SRS Live, and Emily and Liz share some lesbian long-distance wisdom on "Dykeotomy."
(Warning: Some topics may be unsuitable for all audiences.)
1. Gwissues -- "Why Gay Comedians have S*** To Talk About"
Erin Foley, Alec Mapa, and Dave Rubin discuss why gays have the best material right now, and why audiences are starved for LGBT humor.
2. The Spousal Equivalent Game -- "Older Gay Men vs. Young Lesbians"
Gay couple Don and Robert battle young lesbian couple Emily and Liz to see who knows more about their partner!
3. SRS Live With Miss Richfield 1981 -- "Hair Today! Gone Tomorrow! Wolverine Syndrome"
Body hair: Is it sexy or no? The Steam Room boys dish about their own hair preferences just in time for summer!
4. Dykeotomy -- "Does Long Distance EVER Work?"
Liz and Emily give you the low-down on how to keep a long-distance relationship from going down the toilet.
For moe on Gwist, head here.