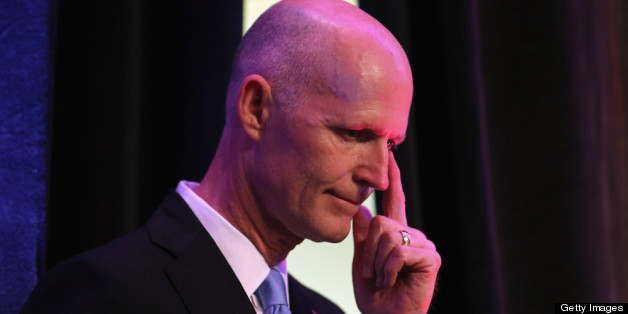 TAMPA -- Government watchdogs are hailing a new law that will try to make companies more accountable for the economic incentives they get from Florida.
That's been a sore subject in the state, which has suffered major embarrassments when companies that won incentive dollars collapsed without repaying the taxpayers' money.
However, the law leaves out one of the strongest safeguards. Sen. Dorothy Hukill, R-Port Orange, wanted companies that get upfront grants of state money to post a surety bond first, similar to an insurance policy. The state could've tapped into the bonds if companies failed to live up to promises to create jobs.
Ultimately, legislators kept that out of the bill, which Gov. Rick Scott signed into law Friday.
"It would've put Florida at a competitive disadvantage with every state in the nation," said state Rep. Jimmy Patronis, R-Panama City, chairman of the state House's Economic Affairs Committee.
Gov. Scott was in Tampa on Friday to sign the bill and announce the state's unemployment rate. A major piece of the new law will subject Florida's incentive programs to a review every three years by Florida's Office of Economic and Demographic Research and the Office of Program Policy Analysis and Government Accountability.
Those agencies will try to make sure the state gets a good return on taxpayers' money. The law also gives manufacturers a tax break by exempting certain machinery from the state's sales tax.
Legislators and watchdog groups have pushed for new safeguards because of some ugly incidents involving incentives, often from an upfront cash program called the Quick Action Closing Fund.
In perhaps the most embarrassing case, a St. Lucie County digital film studio called Digital Domain got $20 million in upfront grant money from the state and promptly collapsed.
Dan Krassner, who runs a government watchdog group called Integrity Florida, said the new requirements will go a long way toward keeping companies that get incentive payments in the public eye. Legislators have their eyes on Enterprise Florida, the public-private partnership that negotiates incentive deals for the state, he said.
"Clearly there's growing skepticism from legislators of both parties about the performance of Enterprise Florida," Krassner said.
A spokesman for Enterprise Florida could not be reached Friday.
Hukill, the Port Orange legislator, praised the new law's scrutiny of incentive deals. But she said she is disappointed the Legislature failed to pass her bill that specifically targets the Quick Action Closing Fund and one other upfront grant program.
Where some feared her bill would put Florida at a competitive disadvantage, Hukill said, "I think the bill just made it so we're accountable."
msasso@tamptrib.com
(813) 259-7865
Twitter: @msasso ___