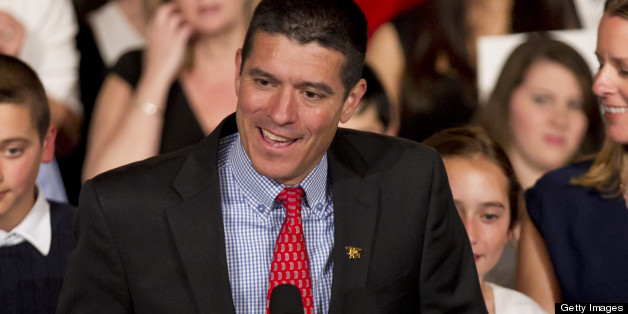 When Gabriel Gomez won the April 30 Republican primary for US Senate, he became the first Latino ever to win a statewide primary in Massachusetts. The day after the primary, one national Republican strategist told the Globe that Gomez "could emerge as a sort of marquee Hispanic candidate," while another said, "you're hitting all sevens in the slot machine once again."
Make no mistake, Gomez's background and family history should have instant national appeal with those Republicans who are working hard to solve the party's "Latino problem," one that hit a national low last November when Mitt Romney could only garner around 28 percent of the US Latino vote, and one that continues to linger with this week's decision by Pablo Pantoja, a former Florida RNC Latino Outreach coordinator, to switch parties and become a Democrat. You would think that a chance to elect a second-generation Colombian-American Navy SEAL who worked hard to become a successful businessman would be enough to get the national GOP to pump more money into the Gomez campaign.
So far, though, the money has yet to show up.
BEFORE YOU GO
PHOTO GALLERY
19 Breakthrough Latinos In 2012