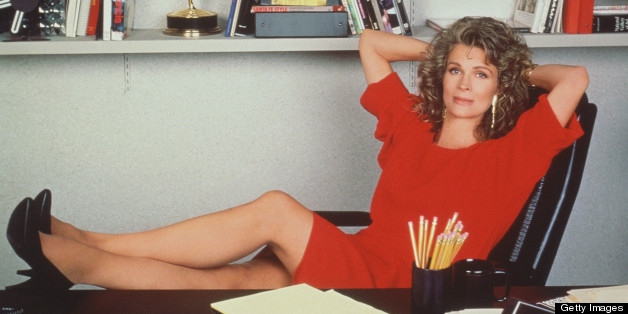 "Murphy Brown" ended its run 15 years ago on May 18, 1998. The comedy from Diane English starring Candice Bergen lasted 10 seasons and produced 247 episodes and its impact is still being felt today.
The character of Murphy Brown made her TV debut having just returned from a stint in rehab. Unapologetic, quick-witted and hard working, the character was a trailblazer. Candice Bergen won five Emmys for playing Murphy Brown.
In 1992, Dan Quayle attacked "Murphy Brown" for being a single mother. The comments took off and the series even incorporated them into Season 5. "My goal was to get people to believe that Murphy was a real person," series creator English told The Hollywood Reporter during a recent "Murphy Brown" writers reunion. "[T]he vice president blamed her for the fall of Western civilization."
Watch the episode where "Murphy Brown" responds to Quayle's comments here.
"Murphy Brown" had a long-running gag with Murphy's secretaries. Often a little wacky, these characters were played by actors such as Bette Midler, Don Rickles and Sally Field. Watch some of Murphy's secretaries below.
What's your favorite thing about "Murphy Brown"? Tell us in the comments below.
PHOTO GALLERY
TV's Most Controversial Series Finales
BEFORE YOU GO