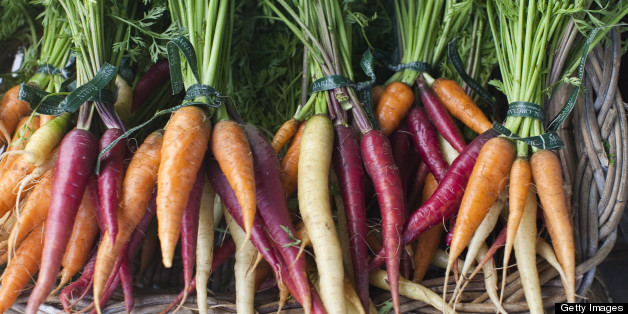 This city may have its bars, restaurants and celebrity chefs. But there's one place that truly represents what San Francisco food and drink is all about: CUESA's Ferry Building Farmers Market.
It's where Daniel Patterson can be found plucking asparagus at the crack of dawn; where Christopher Kostow occasionally splits a beer behind the grill with the guys at Tacolicious; where cameras chase Anthony Bourdain and Alice Waters as they parade through the stands. But more importantly, it's where the good people of San Francisco come together to get really--really--excited about food.
And this month, San Franciscans can celebrate 20 years of our beloved farmers market.
"When the Ferry Plaza Farmers Market debuted the spring of 1993, it was one of just three farmers markets in San Francisco, a city which now boasts over 25 markets each week," wrote CUESA (Center for Urban Education About Sustainable Agriculture) in a release. "Over the years, the market has served as a key link between the city and the local food producers, supporting numerous small businesses, farmers, chefs, and food artisans. The Ferry Plaza Farmers Market has played an important role in the evolution of the Bay Area's farm-to-table movement, and remains a critical part of the local culinary community."
Check out photos from the 20th Birthday Bash in the slideshow below. Here's to another 20 years!
PHOTO GALLERY
CUESA Birthday Bash
BEFORE YOU GO