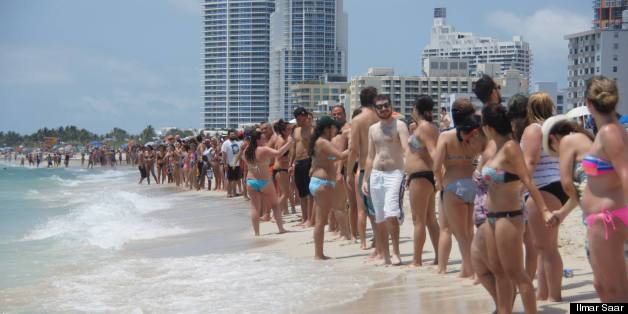 On Saturday, weekend beach-goers and environmental activists joined hands along Miami Beach to take a stand against the U.S. dependence on oil and to promote clean energy resources.
The Hands Across the Sand movement started in Florida in 2010, when 10,000 residents across 90 beaches linked arms to protest the efforts by the Florida Legislature and Congress to lift the ban on oil drilling off the shores of Florida.
It was the largest gathering in the history of Florida to take a stand against expanding oil drilling into Florida's waters, according to the Hands Across the Sand's web site.
The annual show of solidarity for clean energy and against oil drilling has since expanded to all 50 states and to 50 various countries -- even as far as New Zealand.
Click below for images from Hands Across the Sand in Miami on Saturday:

PHOTO GALLERY
Hands Across The Sand Miami
BEFORE YOU GO