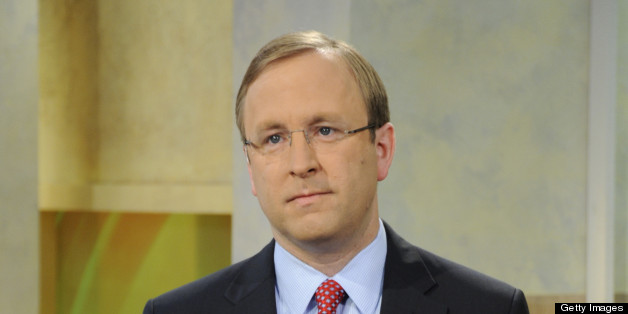 ABC News' Jonathan Karl expressed "regret" over his reporting on Benghazi in a statement on Sunday.
Karl, the network's White House correspondent, recently provoked controversy after his exclusive report that quoted emails which allegedly showed the Obama administration made numerous edits to, and scrubbed information from the talking points on Benghazi. He said that ABC News had reviewed emails in question, but it was later revealed that the quotes were actually from a source claiming to have summarized the emails, and were misleading.
On Sunday's "Reliable Sources," Howard Kurtz relayed a statement from the ABC News correspondent: "Clearly, I regret the email was quoted incorrectly and I regret that it's become a distraction from the story, which still entirely stands. I should have been clearer about the attribution. We updated our story immediately."
Later, he tweeted,
In case you missed it, I sincerely regret the error I made describing an email from Ben Rhodes. 1/2

— Jonathan Karl (@jonkarl) May 19, 2013
I should have stated, as I did elsewhere, the reporting was based on a summary provided by a source. I apologize for the mistake. 2/2

— Jonathan Karl (@jonkarl) May 19, 2013
Guest David Shuster came down hard on Karl on Sunday, telling Kurtz, "The story was wrong. The attribution was wrong. And he's still not characterizing the source as a Republican source, even though other news organizations are already doing that. So I just think the problems continue for ABC News in all of this."
Conservative columnist Jennifer Rubin argued that most of Karl's reporting was accurate, saying, "It was an important piece of reporting that was in front of the story. What he did is exactly right -- you've made one mistake within the context of good reporting, you apologize for that."
Following the leaks, the White House released the full emails on Wednesday. In a move that Talking Points Memo editor Josh Marshall characterized as "epic," CBS News' Major Garrett said that it was congressional Republicans who fed the misleading quotes to Karl.
BEFORE YOU GO
PHOTO GALLERY
ABC News Journalists