We know all politicians can be "greedy pigs," but we've never seen it portrayed quite so literally.
This week, Kenyans released scores of swine in front of parliament to protest a proposed pay raise for government employees. Scenes from the demonstration included citizens pouring buckets of blood over the pigs, officers fighting protesters with batons and water cannons, and this image of policemen attempting to round up a herd of hogs on the street.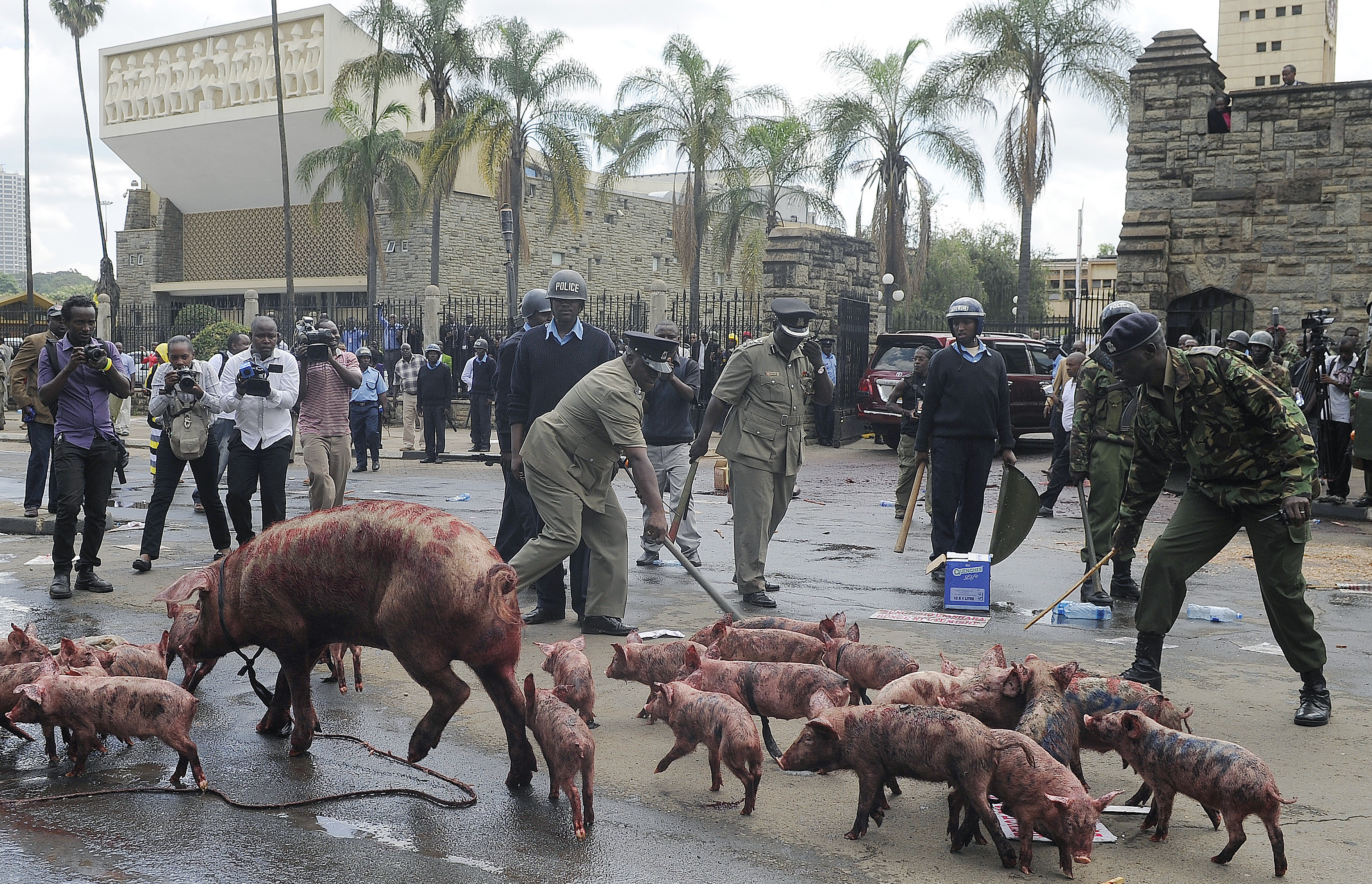 How would you caption this photo? Send us your ideas by using the hashtag #SundayCaptionContest on Twitter or by leaving your entry in the comments sections below.
BEFORE YOU GO
PHOTO GALLERY
Kenyans Protest Parliaments Greedy Pigs