Unmistakeable blonde hair and a twinkle in her eye -- do you recognize this portrait of one of America's most iconic actresses at age five?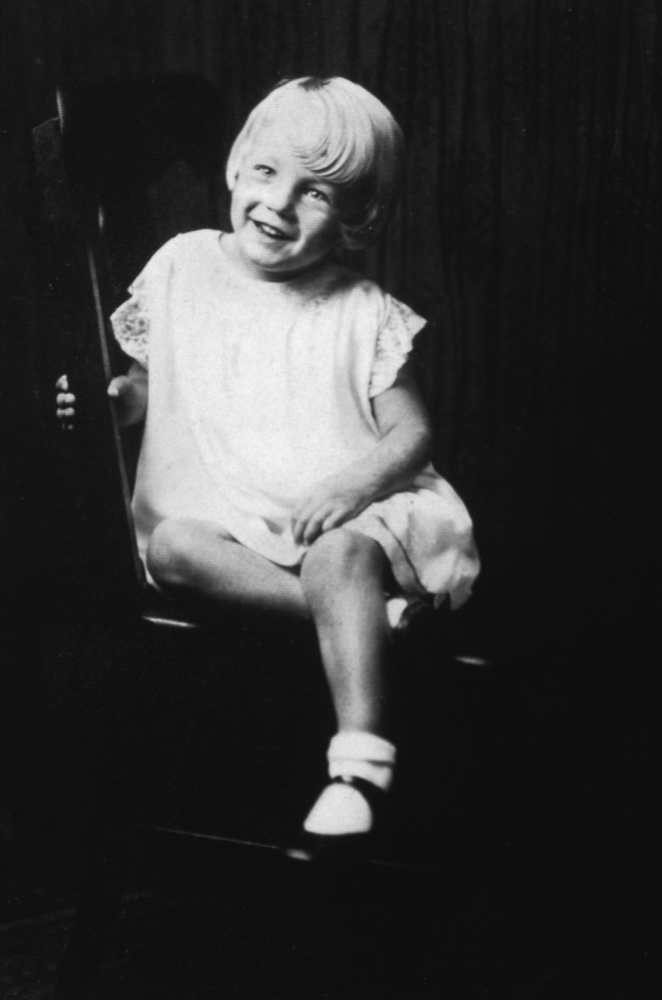 Portrait of American actor Marilyn Monroe (1926-1962) at age 5, sitting in a wooden chair 1931. (Hulton Archive / Getty Images)
If you guessed Marilyn Monroe, then you're right! It's like the blonde beauty was born for the camera.
This smiling image of the adorable Norma Jeane Baker certainly masks the actress's troubled childhood. Born in 1926, the California kid was shuffled between foster homes, became a high school drop-out, and later divorced, all before age 21. Even at such a young age, however, all of Norma Jeane's troubles melt away in front of the photographer's lens like the flawless Marilyn Monroe of the silver screen.
Scroll through the slideshow below to see portraits of Marilyn Monroe from the adorable baby to the blonde bombshell.
BEFORE YOU GO
PHOTO GALLERY
Marilyn Monroe