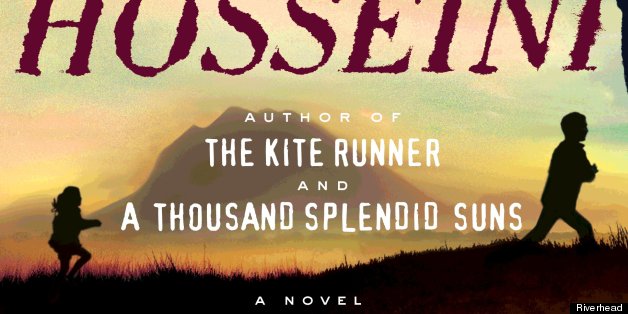 And The Mountains Echoed by Khaled Hosseini
Riverhead, $28.95
What is it about?
A multi-generational novel about an Afghan family, the plot is hard to summarize as it moves across continents and decades.
Why are we talking about it?
Khaled Hosseini is the bestselling author of The Kite Runner and A Thousand Splendid Suns. This book will be hard to miss - its initial print run in the U.S. is 1.5 million.
Who wrote it?
Hosseini was born in Kabul to a high school teacher and an Afghan diplomat. His family were granted political asylum in the United States in 1980, where Khaled went to school. He trained as a doctor, and while practicing medicine he wrote The Kite Runner, published in 2003, which become an international bestseller. Following a visit to Afghanistan with the UN, he founded the Khaled Hosseini Foundation to provide humanitarian assistance to refugee families and economic and education opportunities for women and children in the country of his birth.
Who will read it?
Almost everyone, if the print run is anything to go by. Hosseini's work manages to be admired by fans of literary novels and popular fiction alike, and glowing reviews suggest this one could even top Dan Brown's recent novel as being the beach read to be seen with this summer.
What do the reviewers say?
Washington Post: "[The plot twists] made me lie to friends and family in order to spend more time devouring Hosseini's book... It's hard to do justice to a novel this rich in a short review."
The Spectator: "I'm not sure how seriously to take And the Mountains Echoed as literature — but, let's face it, Hosseini is a master storyteller."
National Post: "Some intensity of conflict is lacking in the stories, some intensity of desire that lends an almost heroic dimension to a character."
Impress your friends:
According to the CIA Factbook, 64% of Afghanis are under 24 years old. The proportion of the American population aged under 24 is 33%.
Opening lines
So, then. You want a story and I will tell you one. But just the one. Don't either of you ask me for more. It's late, and we have a long day of travel ahead of us, Pari, you and I. You will need your sleep tonight.
Typical passage
As he and Timur are led inside by an armed guard, Idris sees that, like many things he has seen in Kabul, the house has a whiff of past splendor beneath the ruin that has been visited upon it - of which there is ample evidence: bullet holes and zig-zagging cracks in the sooty walls, exposed bricks beneath wide missing patches of plaster, dead bushes in the driveway, leafless trees in the garden, yellowed lawn. More than half of the veranda that overlooks the backyard is missing. But also like many things in Kabul, there is evidence of slow, hesitant rebirth.
BEFORE YOU GO